Roots In The Sky
Release Date: 2014
Sizzling sax solos and whispering acoustic guitar. Passionate lyrics. Solos featuring piano, trumpet, saxophone and guitar, accompanied by cello, violin, viola, horns and lush vocal harmonies. Roots In The Sky is the most fully realized and best produced album I have ever recorded. A powerfully and beautifully orchestrated rock-jazz-pop-vocal-instrumental-electric-acoustic record. Romance, environmentalism, philosophy, politics... Cosmic, retro, futuristic, sometimes old-timey. Personnel: Doug Hewitt, Electric & Acoustic Guitars, Bass, Vocal, Mitch Pine: piano, Joe Fitzpatrick: drums, Rudi Weeks: bass, Danielle Lorenzo & Megan Rollins: background vocals, David Bilodeau: Trumpet & Flugel horn, Frank Newton: Alto Sax, Michael Akrep: baritone horn, Bill Shontz: Alto & Tenor sax, flute & clarinet, Ariel Parkington: violin & viola, David Tasgal: violin, viola & cello Steven Katz: cello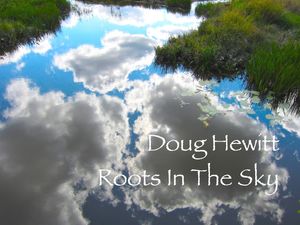 Picasso Tomato
Release Date: 2006
A jazz/rock album with a high degree of stylistic diversity. I intentionally placed songs of contrast next to each other. Maybe it's for that reason that some reviewers have called Picasso Tomato a "concept album." Others have noted its writing, musicianship and production values. I will say that this album represents three years of my very best work. It is music of the heart and hundreds of studio hours. The painting on the cover reflects the artistic diversity of this CD -like a gallery where each room features a different style: abstract, realist, impressionist. A wide-ranging album with original songs spanning jazz to rock and folk with classical excursions. In addition to my electric and acoustic guitars and voice there's lots of great musicians playing a variety of instruments: violin, saxophone, piano, synthesizer, tons of harmonies, drums, bass and percussion. This is music of the round in a cube world. Or maybe versa-visa. Un-expect the expected! It has become less common to include more than one genre or energetic state on a single album. To bookend rock and folk styles between jazz instrumentals can render an album virtually unclassifiable. I have always appreciated diversity and eclecticism in art. I hope you enjoy!
Zen Cats Event Horizons
Release Date: 1995
In the '90s Doug and brother Scott's band Zen Cats toured the Northeast to fans hungry for the sound of our unique jazz-tinged high-energy rock. The album Event Horizons also includes some gentler and introspective bluesy and jazzy pieces. 12 songs that make you feel like you are at a live Zen Cats concert! Very much a collaboration, the Hewitt brothers share the songwriting credits on this album. Doug: guitar & vocals, Scott: bass, Glen Stegner: keys, Dave Noonan, Loren Weisman and Scott MacIntire: drums. Extra points to anyone who can tell us what the cover is a photograph of! 
Very limited number of these left! Email DougHewitt@aol.com and we'll talk.
Zen Cats
Release Date: 1993
A great art-rock album and a band name was born when I sent my brother a demo tape of the mostly finished music for this album and Scott sent back an envelope full of lyrics. 12 eclectic, electric, acoustic, progressive rock, jazz, folk, outside-the-box songs.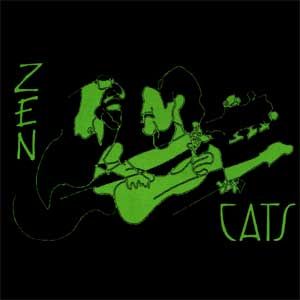 Currently sold out but soon to be available again!